Prince Buthelezi Birthday
28 September 2018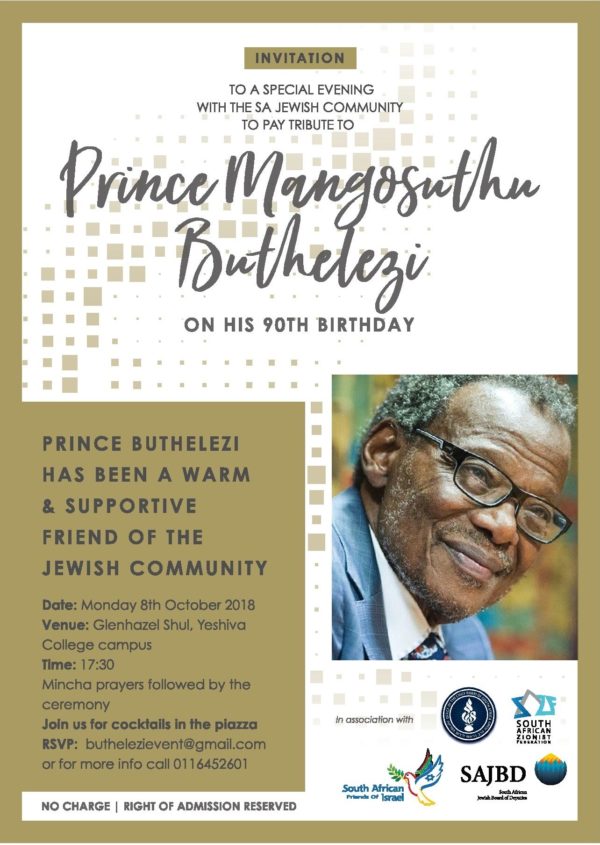 Recent Articles
Equating Zionism with racism is far too easy a way out of proper debate around the roots of the conflict in the Middle East, and Israel Apartheid Week serves to exacerbate rather than defuse the tensions. The time has come for rational debate in an attempt to find common ground between the two opposing sides, rather than slogan-shouting.
Join in this year's Great Debate and engage with leaders from five political parties as they discuss issues pertinent to the community. Make your voice heard by sending your questions to yanir@sajbd.org or tweet your questions using #MakeUsCount.
This year, Human Rights Day coincides with the Jewish festival of Purim. While the two events appear to have little in common, in actuality, there are numerous interesting parallels between them. The Purim narrative, based on events recorded in the Book of Esther, abounds with human rights themes.