Prince Buthelezi Birthday
28 September 2018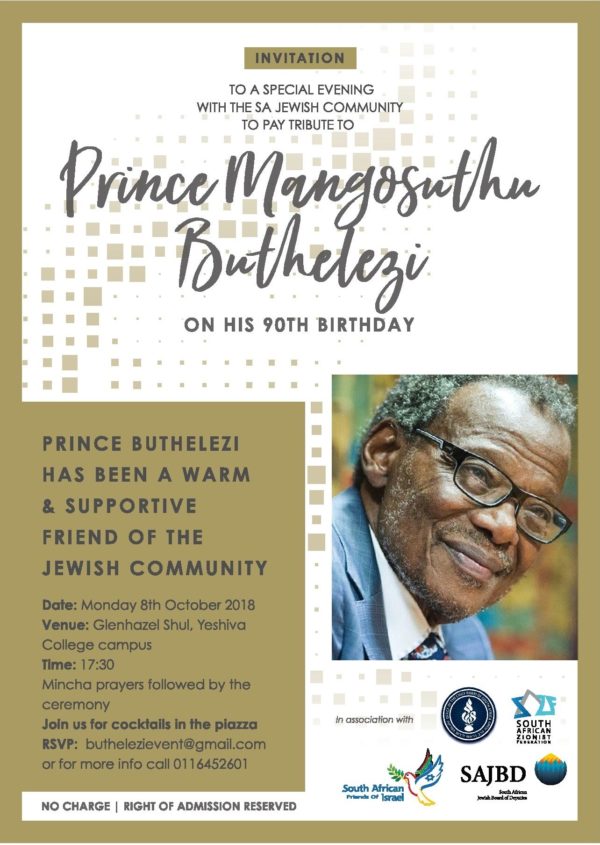 Recent Articles
Encouraging progress for new Country Communities body
Earlier this year, it was decided to establish a new organisation, called the Small Jewish Communities Association (SJCA) to take over the work of the SAJBD's Country Communities Department from the beginning of next year. At a meeting of trustees representing some of the smaller communities from various provinces on Sunday, encouraging progress was made in getting the SJCA up and running.
Our thoughts are with the Jewish community in Germany as well as the families of all victims, following the heinous attack in Halle, Germany. The attack was aimed at a Jewish community attending Synagogue on the holiest day of the Jewish year, Yom Kippur.
People tend to be suspicious of change. As the thinking goes, if things have worked well enough in the past, why not carry on as before? On the other hand, circumstances inevitably do change, and when this reaches a point when the old ways of doing things are no longer sufficiently efficient and/or cost effective, then one is equally inevitably required to adapt to the new realities in order to remain sustainable.