David Saks is Associate Director of the South African Jewish Board of Deputies and editor of Jewish Affairs.
.

The untimely passing last November of veteran journalist, author and Jewish communal professional Suzanne Belling was yet another sad loss for South African Jewry in a year that had already seen – whether due to the Covid 19 pandemic or other causes - the death of so many of its distinguished members. Belling, who died in Pretoria at the age of 72, devoted most of her professional life to serving the Jewish community and few if any knew and understood it better than she did. She served the community with distinction in multiple capacities and it would be fair to say that she received insufficient recognition for her many achievements during her lifetime.

Among the senior positions of responsibility Belling held over the years was that of editor of the South African Jewish Report and of Executive Director of the Cape Council – SA Jewish Board of Deputies. She was also a former national director of the Union of Jewish Women and the South African Associates of Ben Gurion University.

Born in Manchester, England, Suzanne Belling came to South Africa as a baby and was raised and educated in Cape Town. While still at school, she wrote a weekly teenage column for the Cape Times, where she later began her full-time writing career as a reporter. After editing trade magazines for a period,, she became Cape Town correspondent and regional editor of the former SA Jewish Times, moving to Johannesburg in 1984 to become editor of that newspaper. She held senior posts in the same stable, including editor-in-chief of R & J Publications and managing editor of the Herald Times. She wrote a popular column on current Jewish affairs under the title From the Belling Tower, which appeared over many years in several Jewish newspapers. (As an example of her skilful wordplay, when the song using the lyrics from Psalm 137, By the Rivers of Babylon, was a hit around 1980, she attended a Zionist conference in Johannesburg, whose tedium she captured in verse under the heading, By the Rivers of Babble On).

At the time of Mandela's release from prison, she was approached by several communal leaders to edit the Johannesburg Jewish Voice. During that paper's short but feisty existence, she more than ensured that it live up to its mandate "to bring the South African Jewish community, albeit kicking and screaming, into the new South Africa". In 1999, she became managing editor of the recently established SA Jewish Report, resigning in 2001 to become director of the SAJBD Cape Council. She served for six years in the latter capacity before returning to Johannesburg, where she resumed writing for the SA Jewish Report and other local Jewish publications and worked as public relations officer for Torah Academy School. She was also for many years the South African correspondent for the Jewish Telegraphic Agency (JTA) in New York and the London Jewish Chronicle. She was also a long-standing member of the editorial board of Jewish Affairs, as well as regularly contributing pieces to it.
Parallel to her journalistic and communal leadership career, Belling later became a prolific author on subjects of South African Jewish interest. Her books, several of which were co-authored with her husband Michael Belling, included The Travelling Rabbi, My African Tribe, Moshe Silberhaft (2012); Blood Money, The Cyril Karabus Story (2014); A Man of His Word, the Eddy Magid story (2017) (with Michael Belling) and My Covenant, The Honorary Jew, Geoffrey Modise Menachem Ramokgadi (2018). She was also the author/and photographer of From Persecution to Redemption: Eyewitness to a Miracle (Auschwitz to Israel), published in 1986.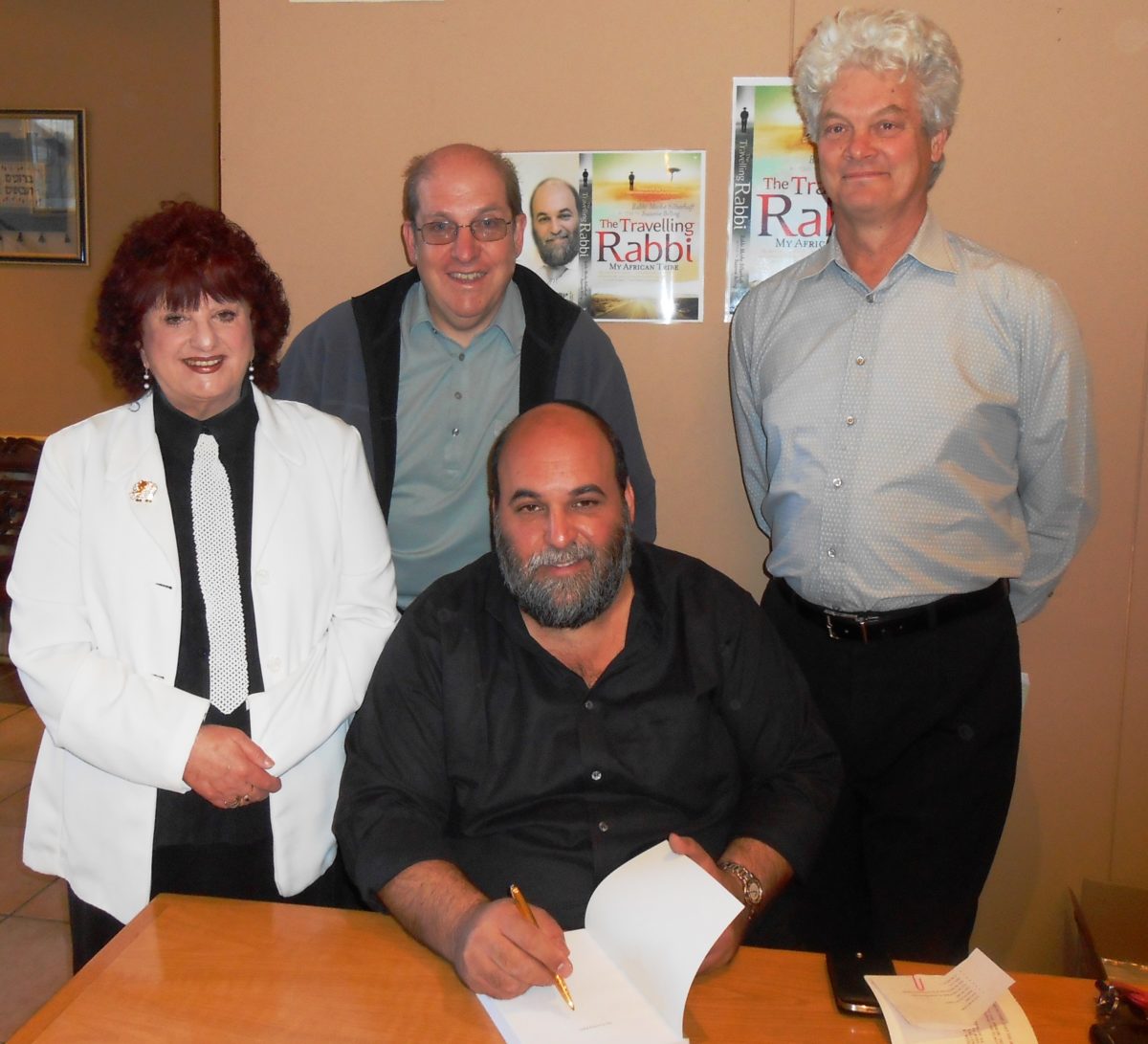 An observant Jewess, Suzanne was involved in congregational affairs and further served many organisations in a voluntary capacity. These included Jews for Social Justice and attending African Jewish Congress meetings in Mozambique and South Africa. She was made and honorary life member of ORT South Africa.

I thank Michael Belling for making available his notes on Suzanne's life and career, from which I have quoted freely. May her Memory be for a Blessing.