We wish our Muslim friends "Ramadan Mubarak". May you have a spiritual and meaningful Holy month.
23 April 2020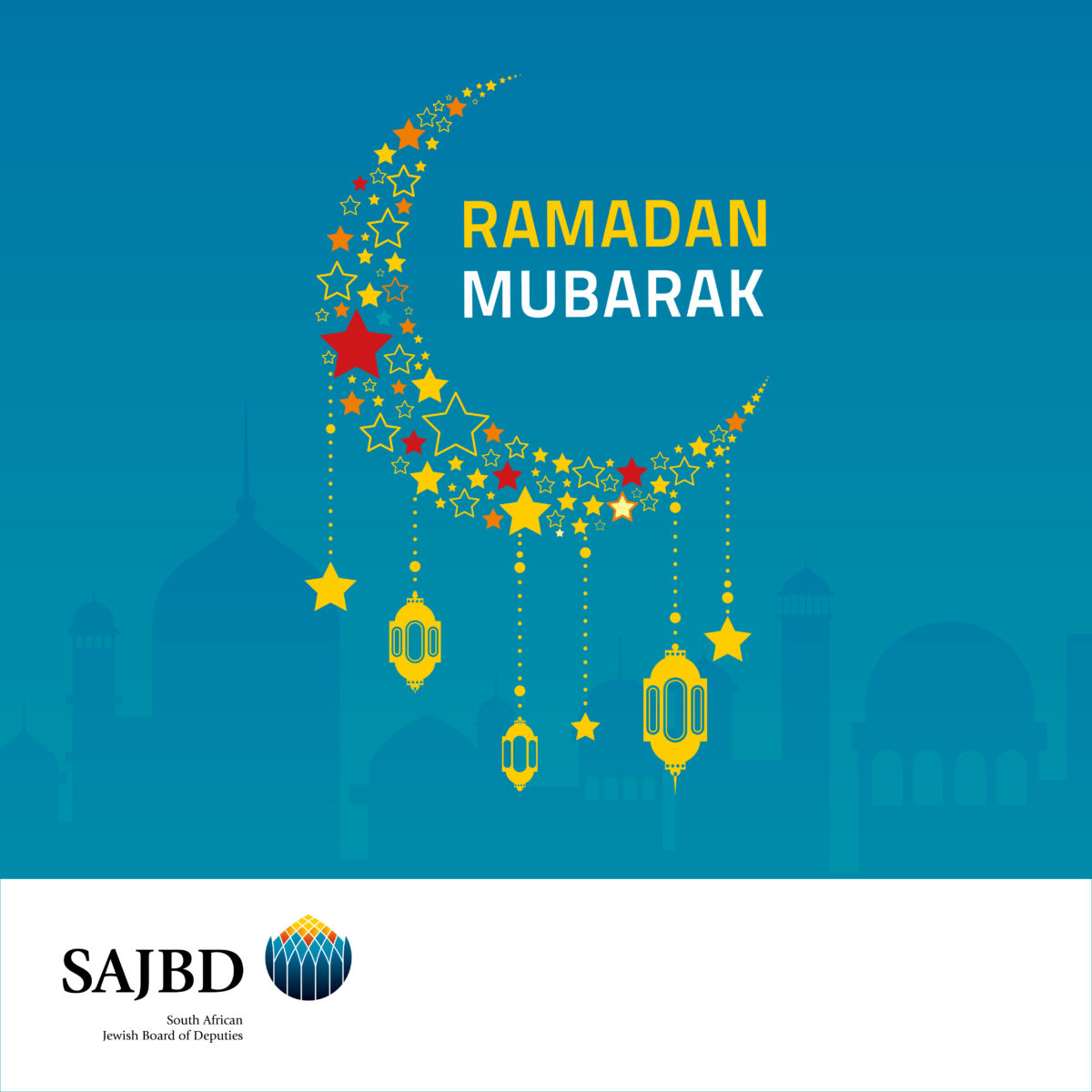 Recent Articles
We were saddened to learn of the passing on Friday of our treasured friend and esteemed colleague Goldie Goldsmith. For over forty years, Goldie worked for the SAJBD in various capacities, primarily as administrative secretary of the Board's journal Jewish Affairs as well as of its Afrikaans language publication Buurman which appeared during the 1970s and early 1980s. She was well into her eighties when, by her own choice, she decided to finally retire.
The SAJBD mourns the passing of Michael Schneider, a great Jewish South African who risked his life in the fight for justice in his country of birth and went on to render outstanding service to global Jewry. Schneider died in New York aged 83 last Shabbat from complications of diabetes. As one of the world's foremost Jewish communal leaders and professionals at the time of his retirement in 2011, he was secretary general of the World Jewish Congress, although the greater part of his career was spent working for the American Jewish Joint Distribution Committee, one of the premier global Jewish relief organisations.
Alana Baranov calls for condemnation on gender oppression in Iran and South Africa's silence