We wish our Muslim friends "Ramadan Mubarak". May you have a spiritual and meaningful Holy month.
23 April 2020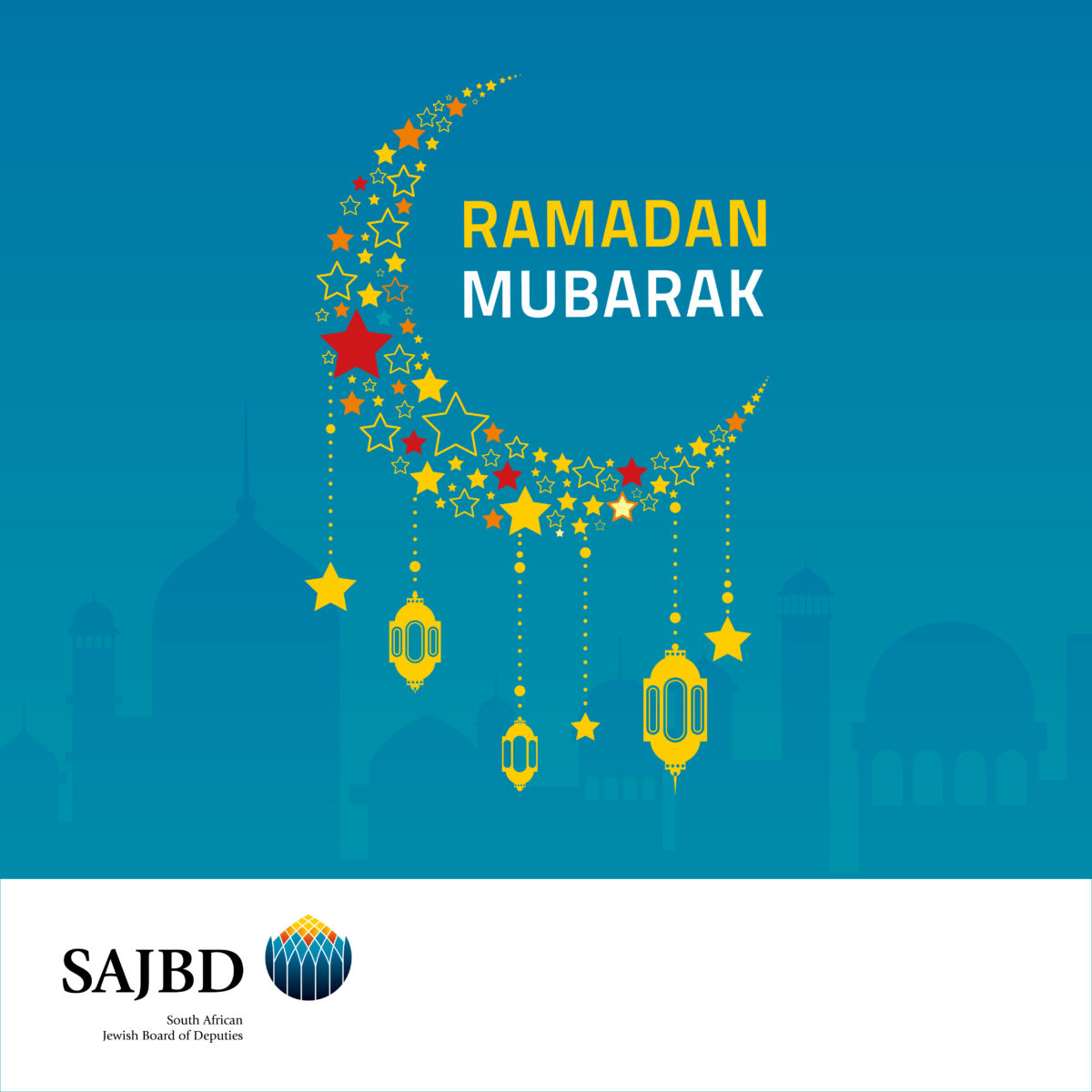 Recent Articles
Offensive display of Anti-Jewish bigotry University of Pretoria (UP)
For the past few weeks, the South African Union of Jewish Students (SAUJS) at UP have been subjected to a barrage of hostile and discriminatory statements and actions. This culminated today in a sit-in protest aimed to exclude the Jewish Student Representative body from working with the SRC.
SAJBD statement on the passing of the Prevention and Combatting of Hate Crimes and Hate Speech Bill in the National Assembly on Tuesday March 14th 2023
Date: 15 March 2023
After over a decade of advocating for hate crimes legislation in our country, the South African Jewish Board of Deputies was delighted that the National Assembly passed the Prevention and Combating of Hate Crimes and Hate Speech Bill yesterday on Tuesday March 14th 2023.
On Human Rights Day the SAJBD will be partnering with the Alexandra Chamber of Commerce in arranging a Wellness Day for the children of Alexandra.
The day will include measles vaccines, children's wellness assessments administered by Workforce, hearing assessments conducted by the SA Association of Audiologists and the distribution of reusable sanitary pads by Fingertips of Africa.

Please join us for this special event.